Two arrests in Dmytro Grytsunov murder investigation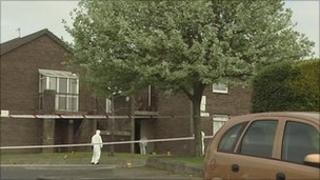 Police investigating the murder of a Ukrainian man in County Down earlier this year have arrested two men.
The 28-year-old and 30-year-old men were arrested in the Kilkeel area on Tuesday afternoon.
Dmytro Grytsunov, 36, was shot during a row between two groups of foreign nationals at Rooney Park in Kilkeel on 23 April.
Two men and a woman have previously been charged in connection with Mr Grytsunov's murder.