Facebook defends safety controls after Belfast writ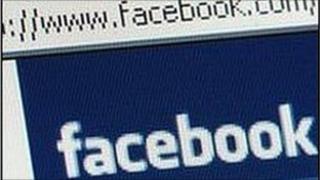 Facebook has defended its safety controls after it emerged it is being sued by a man whose 12-year-old daughter posted suggestive photos.
The man said the material, posted on the site by his daughter herself, had put her in danger from child abusers.
Facebook requires members to be over 13 but does not use any checks.
Facebook said it was difficult to implement age restrictions but if it was made aware that someone under age was using it, it removed their profile.
A spokesperson added that it also used technology to try to ensure that the child did not have access to the site again.
He added: "However, recent reports have highlighted just how difficult it is to implement age restrictions on the internet and there is no single solution to ensuring younger children don't circumvent a system or lie about their age."
The writ lodged in Belfast High Court on Monday alleged that Facebook had been "guilty of negligence" and had created "a risk of sexual and physical harm" to the child.
Solicitor Hilary Carmichael said that the images posted by her client's daughter were sexually explicit and that she had also given personal details including where she lived and the school she attended.
The Facebook spokesperson added that the company had invested heavily in educating people via its "safety centre" and by working with charity partners.
"However, we agree with safety experts that communication between parents/guardians and kids about their use of the internet is vital," he said.