575 jobs to go at Talk Talk Waterford call centre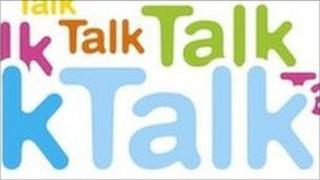 Talk Talk has announced 575 jobs are to go when its Waterford call centre closes within 30 days.
Management at what is one of the biggest employers in the south east of Ireland gave the announcement on Wednesday.
They said there may be positions for around 80 people in England.
In a statement, the company said staff would be entering a 30-day consultation period before giving a final decision.
It blamed the increasing numbers of customers choosing to deal through their online services.
"Indeed, for the first time, the majority of our customer interactions are now online," the statement read.
Talk Talk in Waterford is the company's largest in-house site and is the only one which uses the euro.
It said its closure would limit its exposure to exchange rate fluctuations.
The contact centre in Waterford has grown from a small operation employing 30 people in 1998.
In 2007, the Great Places To Work Institute rated Talk Talk as one of the top 50 companies to work for in Ireland.
Earlier this year a number of support jobs in Waterford were cut.