Irish state to pay religious orders £30m legal fees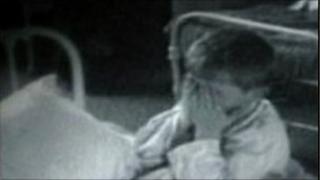 Religious orders are set to receive up to £30m (35m euros) from the Irish state to meet outstanding legal fees relating to an investigation into clerical sex abuse.
The Commission to Inquire into Child Abuse examined abuse in reformatories and industrial schools run by religious congregations.
It culminated in the 2009 publication of the Ryan report.
The Republic has already paid out £20m (22m euros) on third-party legal costs.
A report in the Irish Times said the bulk of this related to religious orders.
However, the paper reports internal briefing material states that between £25m and £30m (30m euros and 35m euros) more will be needed to pay their full costs, bringing the overall bill to at least £45m (50m euros).
The Irish government undertook to pay the legal costs of all third parties when it established the commission over a decade ago.
A spokeswoman for the Irish department of education declined to say how much individual orders are due to receive given that negotiations over outstanding costs are ongoing.
Criticism
However, the paper said "informed sources" estimated that £17m (20m euros) was due to go to firms which represented the Christian Brothers.
The Brothers were the largest provider of residential care for boys in Ireland over the period investigated by the commission.
Up to £13m (15m euros) is believed to be due to be paid to legal firms which represented the Sisters of Mercy at the commission. They ran 26 industrial schools during the period investigated.
About £4.3m (5m euros) is likely to be due to firms which represented the Sisters of Charity, who ran five industrial schools.
Meanwhile, the Irish government has said it stands by its criticism of the Catholic Church following the publication of the Cloyne report into abuse in the Cork diocese in July.
The Republic's Prime Minister Enda Kenny said the report exposed "the elitism, dysfunction, disconnection" of the Church. On Thursday the government said these comments accurately reflected the public anger.
On Friday Justice Minister Alan Shatter reiterated that the Vatican had frustrated inquiries into clerical child abuse in Cloyne and Dublin, by failing to provide information as recently as 2008.