NI digital design agency Frank expands operation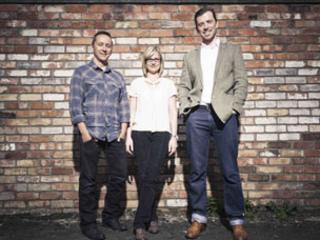 Northern Ireland digital design agency, Frank, has opened a new office in Londonderry and has expanded its Belfast operation.
The agency is creating a total of five new jobs.
Frank was established in 2005. It specialises in brand, broadcast and digital services.
Ten people are currently employed in Belfast. The company's Derry office will operate out of Magazine Street in the city.
The additional jobs in Belfast will see Frank develop its digital and technological capabilities alongside their work in broadcast and film.
Frank chief executive Damian Cranney said: "With the opening of a new office in Derry we're coming to a city on the cusp of something very special.
"It's a region thriving with creative talent and we're planning to build a team that reflects this vibrancy and skill.
"We've developed strong ties to the North West through our work with the Londonderry Chamber of Commerce and the Digital Derry initiative and with lots of interesting conversations taking place about further opportunities, we hope that our new office will put us right at the heart of all that's happening."
Mr Cranney said the company already had a strong base in the UK and would be working to establish a presence there.