Increased fixed penalty powers for police in NI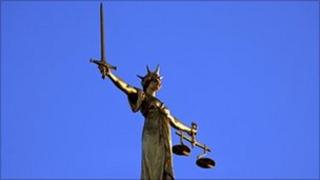 Police officers in Northern Ireland are to be given more powers to issue fixed penalty fines for nine different offences.
It is hoped the move will free up time in courts by having lesser offences dealt with more quickly.
Officers will be able to issue fines for people being drunk and disorderly, for causing criminal damage, petty shoplifting or for buying or selling alcohol to a minor.
Fines will either be £40 or £80.
They will also be issued to people guilty of indecent or disorderly behaviour, breaching the peace or obstructing police.
Previously all those offences would have to have been heard in the courts.
The changes have already gone out to public consultation and are backed by the Chief Constable Matt Baggott.
A date for the fines to be introduced has yet to be announced.