Man denies St Columba's Church collection boxes theft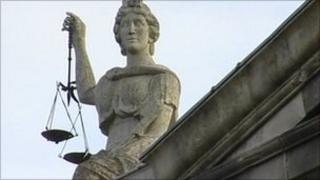 A 26-year-old man has been released on bail after appearing at Londonderry Magistrates Court charged with stealing £15 from church collection boxes.
Eamonn Brady of Chapel Road, who has 124 previous convictions, also denies causing criminal damage to three of the boxes.
He told police he was a regular church attender and had been in the church saying prayers and lighting candles.
The alleged theft happened at St Columba's Church on Saturday.
A police sergeant told district judge Mervyn Bates that while the defendant was recorded on CCTV inside and outside the church, none of the recordings showed him near the collection boxes.
Mr Brady was released on his own bail of £500 and as part of his bail conditions he was ordered not to contact any of the church's priests.