Owner Don Reddin fined over 'dangerous' school bus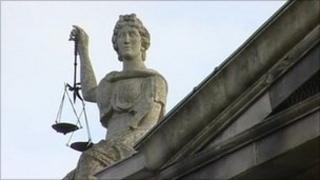 A school bus firm owner has been fined £400 for letting one of his vehicles to be driven in a dangerous state.
A 53-seater bus belonging to Don Patrick Reddin, 42, of Kilderry, Muff, County Donegal was stopped by police on the Limavady road on 26 February.
Officers found the windscreen was cracked, the indicator and the reverse lights were defective and two back seats were secured with cables only.
The officers also found that the bus did not have a first aid box.
Defence solicitor Paddy McDermott told Londonderry Magistrates Court that Mr Reddin had been operating a school bus service in the north west for 20 years without any similar convictions.
He said since this incident the defendant has introduced a daily safely check on all of his school buses.