Tipperary men 'targeted elderly' Derry court told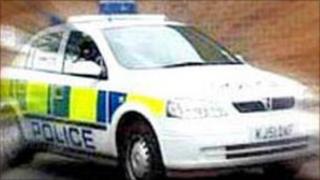 Two Tipperary men described as being members of a gang who targeted elderly people for distraction burglaries have been remanded in custody.
The pair appeared at Londonderry Magistrates Court on Thursday.
Gary O'Brien, 46, of Ballyrichard Road and Carl Outrem, 20, from Ferryland are charged with stealing £1,000 from an elderly man in Desertmartin.
Both men were arrested in Belfast on Wednesday and are to be questioned about other offences in NI.
They are further charged with stealing goods from a Mark and Spencers supermarket in Sprucefield, Lisburn, and with stealing items from a B&Q store in Newtownabbey.
Those offences are alleged to have occurred on 30 August, while the Desertmartin incident was on 1 September.
A detective constable said if released on bail, he believed both would intimidate witnesses, commit other offences and leave the jurisdiction.
District judge George Conner remanded both defendants in custody until 12 October.