Bangor man extradited from Sweden accused of daughter rape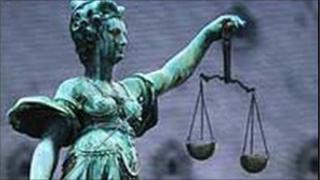 A Bangor man accused of sexually abusing his daughter has appeared before Ards Magistrates Court.
The accused had recently been extradited from Sweden.
The 59-year-old, who cannot be named for legal reasons, is accused of 18 offences including rape, attempted rape, and indecent assault.
Police said he fled Northern Ireland three years ago and his whereabouts remained unknown until he was detained by the the authorities in Stockholm.
They detained him under a European arrest warrant.
The defendant did not speak during Thursday's proceedings.
The police investigating officer told the hearing the accused's daughter came forward in 2007 alleging the abuse which she claimed had started from the age of nine.
Defence lawyer Darren Duncan said he understood a number of other offences had been levied against his client since the original accusations were made and the defence team would need time to look at them.
The accused has been remanded in custody to appear in court again in four weeks time via video link.