Ciena boss says no more Northern Ireland job losses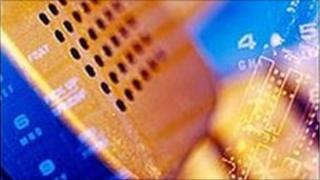 The company that bought part of Nortel says there will be no more job losses in Northern Ireland.
Ciena cut more than 50 posts and relocated its offices from Newtownabbey to central Belfast last year.
The company's senior vice-president, Francois Locoh-Donou, opened the new offices on Thursday.
He said the firm was beginning to see growth again and there could be possiibilities to expand in Northern Ireland in the future.
"We had to make difficult decisions around the globe and that involved in some parts actually reducing staff," he said.
"But the message today is we are back on a very solid footing.
"The company has gone back to profitability, as the business continues to grow there will be possibilities to expand in Northern Ireland."
Ciena was previously based at the former Nortel plant in Monkstown, in County Antrim.
In 2009, 17 jobs were lost at the company when they were transferred to Baltimore in the United States.