Steven Warnock gets extra six months for crash death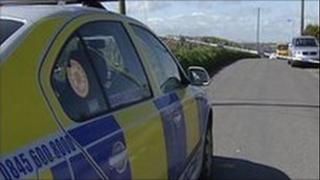 A civil servant jailed for causing death by dangerous driving must serve nearly six months extra behind bars, the Court of Appeal has ruled.
Judges held the original 16-month term imposed on Steven Warnock for the County Down road crash which killed 20-year-old John Cully was unduly lenient.
He was showing off in his car at "grossly excessive" speed when it collided with the victim's vehicle outside Portavogie in April 2009.
Mr Cully was killed instantly.
A passenger in Warnock's car was seriously injured.
Earlier this year Warnock, 25, of Main Street, Portavogie, pleaded guilty to causing death by dangerous driving and causing grievous bodily injury by dangerous driving.
He was to serve half of his original term in prison and half on licence.
The Director of Public Prosecutions appealed the sentence on the basis that it should be more severe.
The speed Warnock was driving at on the wrong side of the road, his alleged showing off, and a previous conviction for speeding were all listed as aggravating features.
Warnock, who worked at Parliament Buildings, Stormont, spent several weeks in hospital himself following the accident.
His lawyer argued that he had shown genuine remorse and had acted completely out of character.
But a panel of three senior judges found that the original sentence was unduly lenient.
Lord Chief Justice Sir Declan Morgan said: "There was an element of showing off the speed of the vehicle to the passenger."
He imposed a new sentence of two years and three months imprisonment, half to be spent in custody and half on licence.
A five year disqualification from driving was maintained.