Elderly have to choose between heat and food, says CAB report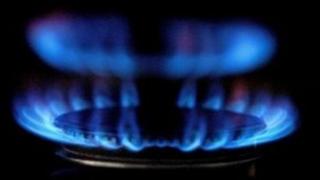 One third of elderly clients in a Citizen Advice Bureau (CAB) survey have had to make the choice between heating and other essential items such as food.
A new report from the CAB shows a desperate picture of fuel poverty in Northern Ireland particularly in rural areas.
The findings are based on a survey of 386 CAB clients who sought advice between February and March 2011.
CAB chief executive Derek Alcorn said "the problem is becoming severe".
The survey also found that 59% of disabled respondents had to choose between food and heat.
Half of all clients surveyed had experienced difficulty paying their heating bills, with many having to borrow from friends and relatives or the Social Fund to pay for bills.
A significant number of people attributed their problems to poor insulation and heating systems, with half claiming they would benefit from energy efficiency advice.
Mr Alcorn said fuel poverty was fast approaching 50% of households due to further price increases announced by energy companies.
"Particularly concerning are the problems that disabled people face when trying to heat their homes," he said.
"Many people with disabilities, such as those with cancer or muscular diseases, have a much greater need for heat but also frequently have lower incomes if they rely on benefits."