Man set to face series of rioting charges in Derry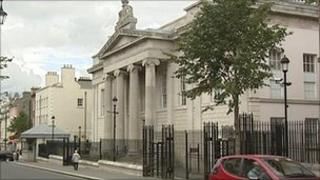 A 26-year-old man is to face a series of charges linked to rioting in Londonderry.
He has been charged with offences including riotous behaviour, hijacking, throwing a petrol bomb, possession of petrol bombs in suspicious circumstances, and arson.
He has also been charged with a number of driving offences.
It is believed the charges are in connection with public disorder in Derry on 13 August.
The man is due to appear at court in Derry on Tuesday.