Man grew drugs in a bid 'to fund sons' motorcycle ambitions'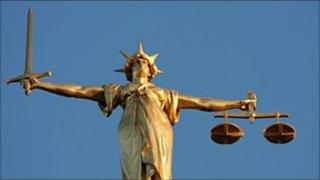 A man who legally bought cannabis seeds, but then illegally cultivated them in the hope of selling the drugs to fund his sons' motorcycle ambitions, has received a three year suspended jail term.
A court heard that Paul Michael English, 56, managed to grow 700 plants with a street value of £280,000.
However he had no idea how he was going sell the cannabis.
The scheme was uncovered by firemen called to a blaze at his home.
A prosecuting lawyer said that English, of Gillistown Road, Aghohill, had a "sophisticated operation" for the cultivation of the mature, or maturing cannabis plants.
However, the lawyer said it was "an unusual case" in that English admitted growing the drugs to sell them on to help pay for his two sons' involvement in the motorcycle racing scene.
However, when police asked him how he planned to contact and sell the cannabis to drug dealers, he said: "I don't know... I've really no idea where to start".
A defence lawyer said that English had legitimately bought a magazine on growing cannabis, with a sample of seeds, but that he was also "a man who knows nobody in the drugs scene... and has no idea where to start".
The lawyer said that following an accident last November, which had left him partly brain damaged, he had not been able to work, and should have told his sons he could no longer afford to help them.
Passing sentence Judge Corinne Philpot said she found it "hard to understand why it is illegal to cultivate cannabis but not illegal to have the means" to cultivate the drugs, and how it was "possible to sell the seeds so long as you don't cultivate them".
She added that given English's medical condition, she would suspend his sentence as she could see no real advantage in jailing him.
Judge Philpot said she was also not to going to interrupt English's treatment for his head injury which could have further repercussions for him.
Although his offending was serious, he was not part of any organised crime group, had no outlet for selling on the drugs, and probation reports indicated he was of a low risk of re-offending and posed no threat to the community.