Co Down gritting company creates 50 jobs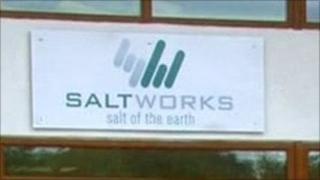 Up to 50 new jobs are to be created by a company in County Down.
Saltworks are looking to employ 50 new drivers over the winter months to salt private residential and commercial car parks.
The Castlereagh-based company has invested £500,000 in new vehicles and now has Northern Ireland's largest private fleet of snow ploughs.
Saltworks operates primarily on sites not covered by the Department of Regional Development.
Robert Burns from the company said that the investment will help counter the extreme winter weather.
"We have invested over £500,000 to make sure that people in Northern Ireland have a service this year that isn't going to see them stuck in their homes, or worse still stuck at work," said Mr Burns.
"We will be looking after private residential and commercial areas to make sure the winter does not affect us as much this year."