Online-bike shop Chain Reaction makes £13m profit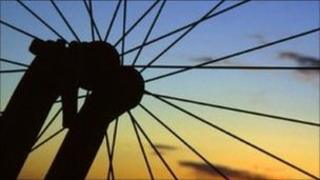 Chain Reaction, the Ballyclare-based online bike shop, made a £13m pre-tax profit in 2010, up from £8m in 2009.
The company's turnover jumped by 41% from £77m to £109m.
The directors say the cycle industry is "in good shape" despite very difficult economic circumstances elsewhere.
They added that the geographic spread of sales is continuing to diversify with 37% of turnover generated outside the EU.
The firm has recently introduced multi-language and multi-currency options on its website.
Chain Reaction was established by the Watson family as a single bike shop in 1985.
They developed a mail order business and have gone on to be probably Northern Ireland's most successful e-commerce firm.
The directors say they can foresee "further substantial improvements" in turnover in 2011 and beyond.
They point to the the "positive image" of cycling and opportunities in emerging markets.
The firm, which employs about 360 people, recently opened a shop in Belfast which is the first step in creating a high street presence.
It has also incorporated a company in the Republic of Ireland with a view to "creating operational efficiencies and streamlining the supply chain".