Missing US woman Kelly Jones found alive in Donegal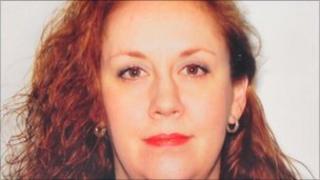 An American tourist who had been missing in County Donegal since the weekend has been found alive.
Kelly Jones, 41, had not been seen since Saturday. She had been holidaying in Glencolmcille.
She was found on Wednesday at a disused property in Glencolmcille.
Ms Jones was found by members of the Donegal Mountain Rescue and has been airlifted to Sligo General Hospital where she is receiving medical attention.
Brian Murray from the rescue team said it was one of the largest searches in Donegal for a number of years.
"Normally when you get into the fourth day it is a body recovery," he said.
"She was in no danger but she was pretty hypothermic, very weak and disorientated and had some minor cuts - she wasn't in a particuarly good shape," he said.
Ms Jones's whereabouts during the period she was missing remain a mystery.