Man found dead in Derry shortly after raid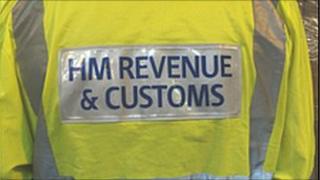 A man has died following a raid by Customs and Excise and the police in Londonderry on Wednesday.
Cigarettes, three kilos of tobacco and a vehicle were seized in the Waterside area of the city.
A short time after the raid, police were alerted to the death at a shop on Strabane Old Road.
The police have said they are not treating it as suspicious. The police ombudsman has been informed.
Local priest Father Michael Canny said the man was a "local institution" who kept his shop open as a "place for people to gather and meet".
"My understanding is that at sometime yesterday, perhaps in the morning, Customs and Excise and the police raided the man's shop and took away a quantity of material plus the man's car," he said.
It is believed the man died suddenly on Wednesday evening.