Eight dissident republican suspects arrested by Garda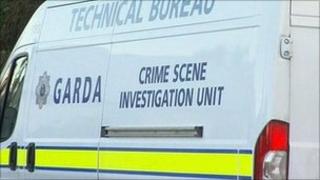 Eight men have been arrested in the Republic of Ireland as part of an investigation into dissident republican activity.
The arrests were made after 15 searches were carried out in counties Wexford, Waterford, Clare and Longford.
The men are being held on suspicion of membership of an unlawful organisation and having firearms and explosives.
A revolver and a large amount of ammunition were discovered in one of the searches in County Wexford.
Suspected explosive component parts, equipment and material were seized in some of the other searches.
Two of the men are being held in County Wexford, five in County Waterford and one in County Clare.
Three of the men are in their 20s, two in their 30s, one in his 40s, one in his 50s and one in his mid-60s.