Martin McGuinness' sculpture fetches £5k at auction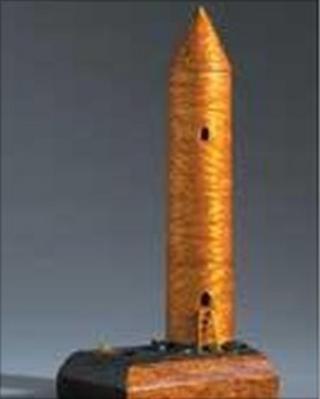 A matchstick sculture crafted by Martin McGuinness while he was in prison in the 1970s has sold at auction for several times its estimate.
The round tower, called "An Irishman's Power", sold for £5,300 at Whyte's Auction House in Dublin.
The Irish presidential candidate made it for a friend, Fr Jimmy Shiels, whose family put it up for sale.
Other Troubles-related memorabilia was also up for auction including a handkerchief from the Maze prison.
The cloth has been signed by 66 prisoners - among the names are those of Gerry Adams and Alex Maskey.
It was expected to fetch between 300 and 500 euros.