Letter from Western Trust made 12-year-old feel 'fat'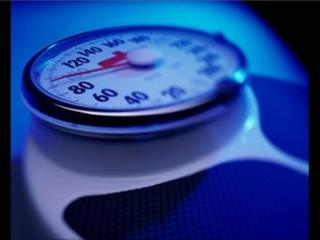 The mother of a 12-year-old boy has criticised the Western health trust for asking her son to take part in a healthy eating programme because he is "overweight".
The woman, who does not want to be named, said she felt "pure anger" at a letter from the trust, which invited the boy to take part in a scheme called the Fresh Programme.
It helps young people lose weight.
The mother said her son is now worried he is "fat".
"The letter said he had been measured and due to his weight and height he had been deemed overweight and was being offered a place on the scheme," she added.
"If he enrolled his parents were also asked to participate to teach him a healthy lifestyle."
After she received the letter the woman measured her son and discovered he was 5ft 4in and weighed less than nine stone.
'Harsh'
"I felt pure anger. My son is no more overweight. He is a normal, healthy boy," she added.
"In my anger I showed him the letter and I shouldn't have. It made him conscious about being fat, but to me he is perfect."
The woman said she supported the principle of the Fresh Programme, which aims to help youngsters make healthy lifestyle choices.
However, she said the wording of the letter was "too harsh".
"It could have been done in a more general way and the word overweight should have been removed," she said.
The Western trust said it did not comment on individual cases and asked parents with concerns to contact their local school nurse.
A statement added: "Fresh is a Public Health Agency funded pilot programme designed to help young people and their families to lead healthy lifestyles including healthy eating, physical activity, promoting self esteem and maintaining a healthy weight.
"Year nine pupils from schools in the Omagh area who have been identified through BMI (Body Mass Index) screening have been offered the opportunity to participate in the Fresh programme."