Liam Adams extradition decision is delayed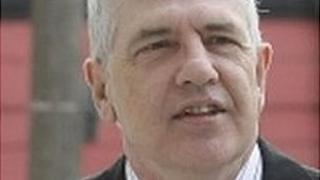 A decision on whether a brother of Gerry Adams is to be extradited to Northern Ireland to face charges of abusing his daughter has been put off.
Liam Adams, 55, is wanted by the PSNI over 18 charges that he sexually abused his daughter from the age of four.
He handed himself in to police in Dublin last year after a European Arrest Warrant was issued by the PSNI.
On Wednesday, a judge in Dublin said he would probably publish his decision on Monday.
A legal challenge to his extradition began in Dublin in July.
The alleged offences date from March 1977 to March 1983.
Mr Adams was due to appear in court in Northern Ireland in November 2008 on charges connected with the alleged abuse, but he failed to show up.
In December 2009, he entered a police station in County Sligo in the Irish Republic, but he could not be legally detained without a warrant.
He denied he fled Northern Ireland to escape prosecution, but claimed he feared he and his children were in danger following media reports of the allegations.
He previously said he feared he would not get a fair trial in Northern Ireland.
His legal team are contesting his extradition on a number of grounds including the pre-trial publicity.
His alleged victim, Aine Tyrell, waived her right to anonymity in 2009 to allege that her father had molested her, claiming that the abuse included rape.
Sinn Fein leader Gerry Adams, who knew about the allegations for over 20 years, previously came under pressure to explain why he did not do more to prevent his brother working with children while the claims were investigated.