330 new jobs for Belfast business services firm Capita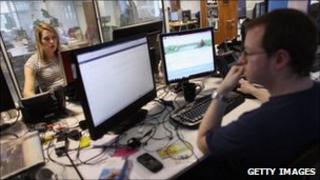 Belfast-based business services company Capita is creating more than 330 new jobs.
The firm does the back office and customer service work for big financial companies like Prudential and Aviva.
Invest Northern Ireland is helping provide £1m funding for the project.
Capita currently employs 130 people at the Clarendon Dock office in Belfast and hope to increase that to more than 400 in the coming three years.
The Invest NI grant will cover a four-year-period but the company said they have many contracts lasting up to 10 years and expect the jobs to remain in place.
Capita was formed out of Prudential which previously employed 450 people in similar operations at the site.
The jobs are being supported through the Department of Enterprise's short-term employment scheme - Stormont's £19m fund to quickly create jobs during the economic downturn.