Man arrested in Kesh over alleged £500k VAT fraud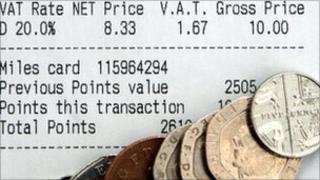 A man from County Fermanagh has been arrested in connection with a suspected £500,000 VAT fraud.
Revenue and Customs officers and police carried out the searches at a farm house and outbuildings in Kesh.
Business records were seized as part of the operation.
Revenue and Customs said that they were not just targeting organised crime, but also individuals and businesses who attempted to evade paying tax or make fraudulent claims.
Across the UK 200 new customs officers have been recruited to bring in £7bn in unpaid tax per year by 2014.
John Whiting, assistant director of HMRC criminal investigation, said: "Our action sends a clear message to those tempted to become involved in crimes against our tax system.
"We take fraud extremely seriously and are committed to targeting criminals attempting to line their pockets at the expense of the taxpayer."