Maire Rankin trial: Jury finished hearing evidence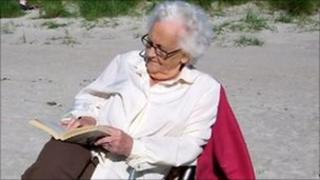 The jury has finished hearing evidence in the case of a woman accused of murdering Newry pensioner Maire Rankin.
Karen Walsh denies the murder of her 81-year-old neighbour on Christmas Day 2008.
On Thursday a judge told the jury that although they have heard the evidence, they have yet to hear his further remarks and those of legal counsel.
Those are due to begin on Monday.
It is the Crown case that Mrs Walsh is linked by DNA evidence to the body of the mother-of-eight and a crucifix allegedly used in the assault.
The jury have already heard from an expert witness on behalf of the prosecution, that in relation to the DNA profile found on Mrs Rankin's chin, the probability of someone other than Ms Walsh depositing it there was "less than one in one billion".
On Thursday the jury heard from another DNA expert, this time for the defence, who gave evidence about further partial DNA matches found on Mrs Rankin's breasts and on the crucifix which the prosecution allege link Mrs Walsh to the crime.
The expert said in his view that test results on such partial matches were "inconclusive".
He told the court that while he did not take issue with the prosecution expert's results: "I'm not comfortable in saying that Mrs Walsh cannot be excluded without also saying what fraction of the population would be similarly included."
The jury have also heard Mrs Walsh claim that she had asked a police officer, who called to her house at around 13:00 BST on Christmas Day, if her neighbour had been "beaten" because she had seen it reported on Teletext that the death was suspicious.
A police officer said the details of the incident were only released to the media on his direction, and he had not taken that decision until 14:10 BST that day.
The case continues.