Musgrave Retail Partners NI's profits, turnover increase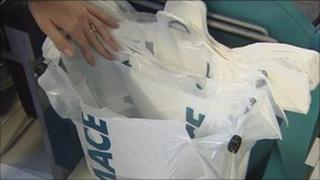 The company which controls the Centra, Mace and Super Valu franchises in Northern Ireland has reported increased turnover and profits for 2010.
Musgrave Retail Partners NI made a pre-tax profit of £5.1m on turnover of £312m.
In 2009 the firm showed a pre-tax profit of £2.6m on turnover of £311m.
The business provides products and services for around 300 independently owned supermarkets.
It is ultimately owned by the Cork-based Musgrave Group, one of Ireland's biggest businesses.
Musgrave operates in the UK and Spain as well as Ireland and has an annual turnover of around 4bn euros.
The directors of Musgrave Retail Partners NI said the 2010 performance was satisfactory given what they called the "challenging environment in the grocery market."
A note in the accounts says that the Musgrave Northern Ireland pension scheme was closed to new entrants on 31 January this year.