Attwood to change rules at Belfast City airport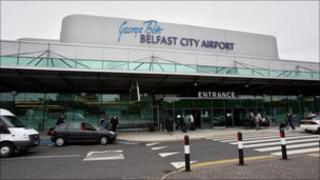 The Environment Minister Alex Attwood is to change the rules which govern the amount and type of air traffic that currently use George Best Belfast City airport.
Mr Attwood announced on Friday that he had started an independent public review to modify an existing planning agreement.
It controls the number of flights, hours of operation and the type of planes that can use the facility.
A final decision will be made in 2012.
Mr Attwood said he wanted to achieve a fair system of noise management that provides appropriate protection for the local community.
He also said he wanted to achieve the right balance between the economic benefits of airport expansion and the need to protect the quality of life for local residents.
The pressure group Belfast City Airport Watch said it hopes the review will result in tougher regulations that will considerably reduce noise levels.
The airport said it would work with the Department of Environment to modify the existing agreement.