Missing Donegal tourist found by her mobile phone light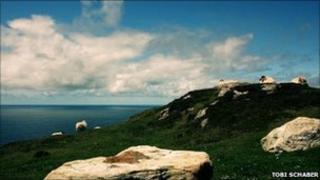 A German tourist who went missing on Saturday in County Donegal was found by rescue teams through the light on her mobile phone.
A search operation was launched for the 24-year-old after she failed to return from taking photographs in the Slieve League area.
She was found several hours later. Brian Murray from Donegal Mountain Rescue said the woman was found as she had been using her mobile phone as a torch light.
"Because of the coverage in the area, she wasn't able to make calls out and we weren't able to make calls in," he added.