WKD brand owners make £24m profit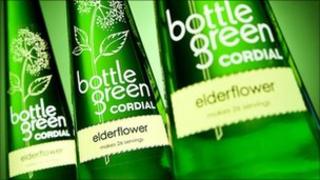 The Belfast-based firm which owns the WKD alcopop brand has reported pre-tax profits of £24m for 2010, an increase of £5m compared to 2009.
SHS Group owns a variety of food and drink brands including Shloer grape juice and Merrydown cider.
The group's turnover slipped significantly from £415m to £370m which the directors say was due to the discontinuation of certain brands.
The six directors said the annual performance had been satisfactory.
They shared a dividend of £6m.
The average number of staff employed during 2010 was 755, down by more than 100 compared to to 2009.
In May this year SHS bought the Gloucestershire-based Bottlegreen Holdings which makes up-market cordials. The purchase price was not disclosed but was reported to be around £25m.
SHS is owned by the Salters and Sloan families.