Limavady man charged with possessing party drug BZP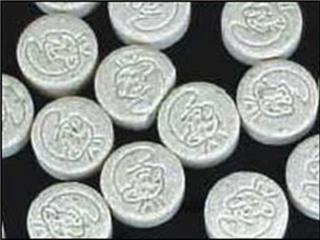 A man described by police as "one of Limavady's leading drug dealers" has been remanded in custody charged with possessing the party-drug BZP.
Angelo Doherty, 26, from Coolessan Walk, appeared at Londonderry Magistrates' Court on Tuesday.
He was charged with possessing, and possessing with intent to supply, 253 BZP tablets and cannabis resin.
The drugs were found in Mr Doherty's garden by police on 15 March, 2010.
The substances were sent away for forensic examination. Mr Doherty was arrested after police received the test results.
BZP, or benzylpiperazine, is a recreational drug, which provides a high similar to that of ecstasy.
It can over-stimulate the brain and lead to epileptic fits or seizures in people who have never had it before.
Applying for bail solicitor Paddy McGurk said the defendant maintained that the cannabis resin was for his personal use.
However, police opposed the application and warned the court there was a risk Mr Doherty would re-offend.