PSNI taking Shankill kidnap attempt 'seriously'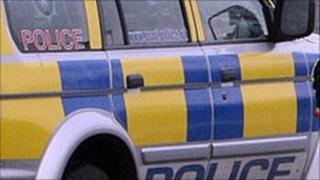 Senior police officers have reassured parents in Belfast that they are taking reports of an attempted child abduction "extremely seriously".
A man is alleged to have tried to snatch a 10-year-old boy at Baden Powell Street, off the Crumlin Road, last Wednesday.
A number of PSNI officers met with a group of concerned parents on Tuesday to discuss the kidnap attempt.
In a statement police said the report was being "rigorously investigated".
"Patrols in the area have increased and officers are providing safety presentations to local schoolchildren", it added.
The PSNI said it was committed to tackling crime in all its forms - especially crimes against children.
Chief Inspector Freeburn added that the police were also investigating four other reports of suspicious activity in the Shankill area.
"At this stage it is not known if any of these incidents are linked but be assured that they are all being rigorously investigated," he added.