White's Tavern owner fined for overcrowding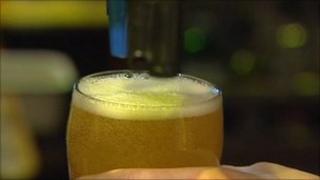 A Belfast city centre bar owner has been fined a total of £1,500 for overcrowding and other breaches of his entertainments licence.
Stephen Nixon, trading as White's Tavern in Winecellar Entry, was fined for overcrowding on the premises on two separate occasions.
He was also fined for having a fire alarm system that was not working properly when it was inspected.
The prosecutions were brought by Belfast City Council.
Mr Nixon was also ordered to pay £78 in costs.