Derry City Council pays businessman over dumping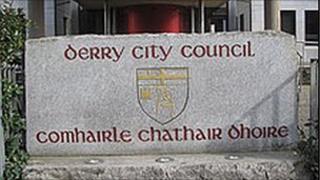 Derry City Council is to pay damages to a businessman over the alleged illegal dumping of waste on his land.
The council has agreed to make a five-figure payment to Bernard McFadden as part of a settlement reached in High Court proceedings.
But a judge refused to order removal of up to 3,000 tonnes of waste from his property beside a former landfill site at Culmore due to the heavy costs.
The alleged encroachment was discovered in 2004, the court heard.
Mr McFadden brought a case against the council claiming unlicensed dumping on an area of nearly 700 square metres adjacent to his land.
It was said to involve a wall being built beyond the permitted landfill site on the banks of Lough Foyle.
Mr McFadden's lawyer, Kevin Downey, told the hearing that waste lay outside the area for which the Northern Ireland Environment Agency licensed the council to dump.
He said this, in effect, constituted a breach of the licence, and was a 'potential criminal offence'.
But Brett Lockhart QC, for the Council, stressed that any trespass was limited.
"The vast majority of material on this land is not material from the council landfill site," he said.
Following further legal negotiations Mr Justice Deeny was informed that the case had been resolved.
As well as damages for trespass, the council is to pay Mr McFadden's legal costs.
The 693 square metres at the centre of the dispute are to be purchased for a nominal sum of £1.
And Mr McFadden is also to receive an indemnity over any leachate which escapes from the land into Lough Foyle.
Outside the court his spokesman, John McDaid, questioned why the encroaching waste was allowed to remain where it is.
He said: "It would appear there are two different laws in Northern Ireland - one for the local authorities and one for Mr Public."