Building supplier makes profit despite 'very difficult' market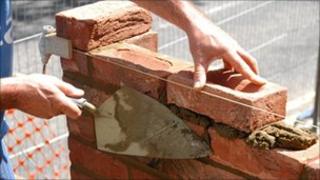 The buildings supplies group Haldane Shiells has reported reduced pre-tax profits against a backdrop of what it says are "very difficult" trading conditions across Ireland.
The group's best known business is Haldane Fisher which has 10 branches across Northern Ireland.
It also has branches in England and the Isle of Man which, it says, have helped shelter it from the tough Irish market.
Pre-tax profits for 2010 were £443,000, compared to more than £1.5m in 2009.
Turnover slipped back from £75m to £73m.
The directors said they had implemented a restructuring programme at Haldane Fisher in response to reduced turnover.
The restructuring led to a one-off cost of £84,000 and further reorganisation will take place this year. The number of staff employed fell from 453 to 432.
The value of some of the firm's properties was also written down by £1.6m in 2010.
The group's outlets in England and the Isle of Man have seen an increase in business and the directors said they are "well placed" to take advantage of any upturn in the coming year.