Delivering baby food is serious business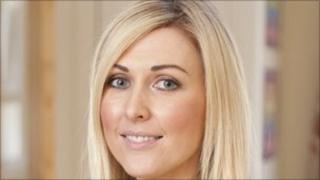 The difficulties of trying to feed her own two children fresh food inspired Shauna McCarney to start Heavenly Tasty Organics.
Spotting a gap in the market for organic baby foods she decided to take the plunge and try to start her own business.
Having an idea is one thing, but delivering a product is quite another.
The new firm is based at Loughry College Food Incubation Centre, in Cookstown, and it has taken months of research to develop an organic puree, which comes in frozen ice-cube sized portions.
Shauna said it was the only organic baby weaning product on the market to come in a frozen form.
She said: "We've spent a long time working on this product, so we're hoping to increase supply to different shops, and make sure that more people can get hold of our food."
Supervalu was the first big company to sign up to supply the pouches.
After managing to meet the pressures of supplying to supermarket deadlines over the last few months Heavenly Tasty Organics is now hoping to branch out to more suppliers.