Ministers say abuse victims under 'pressure' from law firms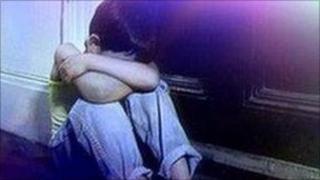 The executive's junior ministers have said they are dismayed some abuse victims have come under "intense pressure" from a number of legal firms.
It follows the decision to establish an inquiry into allegations of abuse in children's homes and other care institutions going back as far as 1945.
Both ministers said they would be raising the matter with the Law Society immediately.
DUP MLA Jonathan Bell said it was "unacceptable behaviour".
"We call on those organisations to desist immediately and allow victims the space they need," he said.
The other junior minister, Sinn Fein's Martina Anderson, said that "given the events of recent weeks, many victims are in a highly emotional and vulnerable state".
"The actions of certain organisations are potentially having a serious impact on the health of some of the victims," she added.
"As a result, we have instructed our officials to provide emergency counselling and support for those victims who have been contacted."
The ministers said they did not wish to deny any organisation the right to contact or advise victims but emphasised that any organisation contacting victims had "a responsibility to place the needs of victims first and to act in a sensitive and supportive manner".
The Law Society of Northern Ireland said it had received no communication on the matter from the junior ministers' office nor had "it received any complaints from members of the public in relation to the matters raised by both Junior Ministers".