Former officer Gary Paul Millar admits forging statement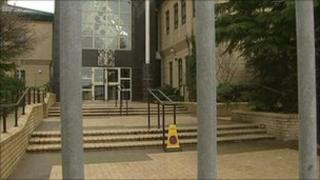 A former policeman has admitted perverting the course of public justice and forging a witness statement.
The guilty pleas from former Constable Gary Paul Millar, 32, whose address was given as Ballymena PSNI Station, came as his trial was about to begin.
Millar had failed to investigate a complaint of assault from a man over an eight-month period between April and December 2009.
His defence QC said he had been "instructed to apologise" to the man.
The assault victim had travelled from Canada for the trial.
The lawyer told trial Judge Corinne Philpott at Antrim Crown Court that before sentence he hoped to provide the court with a number of reports on Millar, "a person of ill-health on a number of fronts".
He added that later the court would also hear the full background of the circumstances of "these unfortunate events".
Prosecuting QC Richard Weir, said he had taken instructions on the matter and was offering no evidence on a seperate count of misconduct in public office, allegedly committed at the same time.
Judge Philpott in turn ordered the jury of 10 men and two women to find Millar "guilty by confession" of perverting justice and forging a statement, and "not guilty by direction" of misconduct as a policeman.
Millar was released on continuing bail until next month when he will be sentenced after the details of the case are given to the court.