Number of civil servants increases despite freeze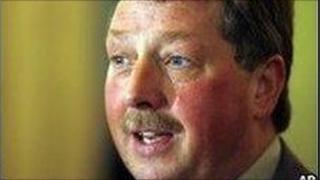 The number of people employed in the Northern Ireland Civil Service has increased despite a recruitment freeze.
There were 27,701 employees in the civil service at the start of the year, over 300 more than two years ago.
The increase is largely due to the devolution of justice which brought an extra 1000 staff into the civil service.
Hiring across most grades has restarted.
Agency numbers have dropped though and when agency figures and the justice jobs are included, there appears to be a net reduction in the headcount of more than 600.
Finance Minister Sammy Wilson said hiring had begun because it was necessary to fill posts and that any external recruitment had to be approved by his department.
He confirmed that the civil service wage bill was still increasing due to contractual increases linked to length of service - so the "pay freeze" in the service does not exist either.
Surprise
The civil service's HR Connect website currently advertises a range of jobs on its "Weekly Opportunities Bulletin".
Among the current jobs on offer are an electronics technician for the forensic service, a graphic designer at land and property services and a veterinary officer at the department of agriculture.
There was considerable surprise among some commentators that recruitment had begun during the first year of Stormont's four years of budget cuts.
Ulster Bank Economist Richard Ramsey said there appeared to be a lack of strategic focus.
"We know that jobs will be going in the years ahead, so it seems strange to be hiring now with the possibility that those people may have to be laid off in a couple of years time," he said.
A spokesperson for the department of finance and personnel said the freeze was partly lifted in August last year and further relaxed this summer, but remained in place in two of the higher ranks of the civil service.