Kevin McDaid murder charges to be dropped to manslaughter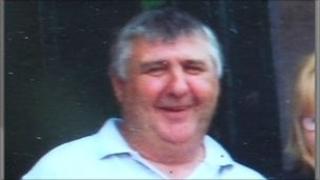 Seven men who were accused of murdering Kevin McDaid in Coleraine are to have their charges reduced to manslaughter.
The Public Prosecution Service told Ballymena Magistrates' Court on Monday that it intends to drop the murder charges.
Mr McDaid was attacked by a loyalist mob just yards from his home in the Heights area of Coleraine in May 2009.
The reduction in charges means none of those currently charged will be tried for the murder of the community worker.
In total 11 men were charged in connection with the death of the 49-year-old father-of-four and the attempted murder of his friend Damien Fleming.
Mr Fleming was left in a critical condition in hospital following the attack after a row over flags in the area.
The seven men originally charged with Mr McDaid's murder are all from Coleraine.
They are 21-year-old David Craig Cochrane, of Windyhall Park, 50-year-old Frank Simpson Daly, of Rosemary Place, Christopher McDowell, 35, of Glebe Avenue and 52-year-old John McGrath, of Hawthorne Place, Paul Andrew Newman, 43, of Grassmere Close, John Thompson, 31, of Daneshill Road and 30-year-old James McAfee of Lisnablagh Road.
The men are due to reappear in court later this month.
The remaining attempted murder, affray and assault charges against other men allegedly involved in the attack still stand.