NIE: Larne electricity sub-station burglars 'risked lives'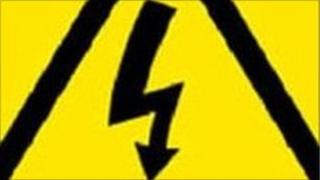 NIE has warned that the vandals or thieves who broke into three electricity sub-stations in the Larne area are lucky to be alive.
The company said live electricity equipment had been interfered with during the raids discovered last week.
As well as risking their own lives the burglars had also put the electricity supplies of thousands of customers at risk, NIE said.
All the damage has since been repaired and the sub-stations re-secured.
The substations provide power to customers throughout east Antrim including Larne, Ballyclare, Carnlough and Cushendall.
Roy Coulter, NIE health and safety manager, said: "These substations are full of live equipment which runs at an extremely high voltage.
"Live equipment is unforgiving and extremely dangerous. These vandals were lucky that they made it out alive."