Five arrests over Downpatrick 'sham marriage'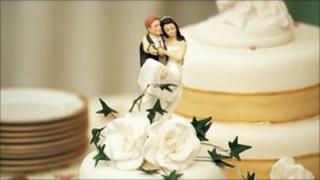 Five people have been arrested over what the authorities believe was a sham marriage in Downpatrick on Tuesday morning.
The arrests took place at Down District Council offices.
The UK Border Agency and the PSNI carried out the operation in which five people were arrested.
Four men and one woman - all of Indian origin - were understood to have travelled from England for the wedding ceremony.