Ex-Ulster Farmers Union boss Graham Furey on dumping charges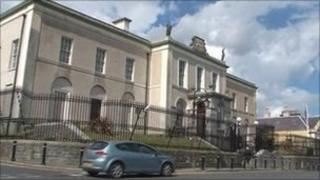 A former president of the Ulster Farmers Union has appeared at Downpatrick Crown Court on charges relating to illegal dumping.
Graham Furey is charged with a total of 13 waste management offences.
They include charges of unlawful deposits of waste, unlawfully treating controlled waste and keeping controlled waste in a manner likely to cause pollution.
He was bailed to appear in court again on Friday 27 October.