Four NI destinations awarded Purple Flag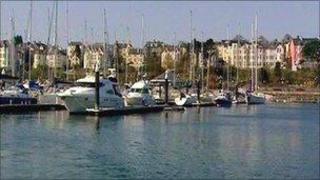 Four destinations in Northern Ireland have been acknowledged for the quality of their nightlife by assessors from the hospitality industry.
Bangor, Belfast's Cathedral Quarter, Enniskillen and Londonderry have for the first time been awarded a coveted "Purple Flag".
In the past locations like Covent Garden and Leicester Square in London have flown the standard.
The competition is run by the Association of Town Centre Managers.
Its chairman Stephen Dunlop said the news was "very good for Northern Ireland".
"I look forward to other towns coming forward to achieve that accreditation," he added.