Tesco manager jailed for nine months for stealing £35K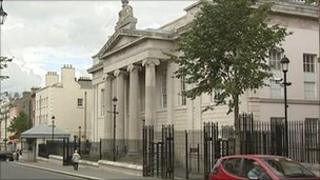 A former Tesco manager, who stole over £35,000 from a store in Limavady, has been jailed for nine months.
Michael Thomas Kearns, 42, originally from Claudy, with an address at St Anne's Road, Blackpool, admitted stealing the money in August last year.
Londonderry Crown Court heard he took the money in bags and deposited it in a post office in County Sligo.
When questioned by police, he said he had been stopped by a gang who threatened his family.
The court heard that Kearns said he was depressed and stressed at the time and had intended to take his own life.
He told police that the money in County Sligo was to be for his family after his suicide.
Jailing Kearns, Judge Grant said he had "an extensive record of some vintage" for offences of dishonesty.
He said Kearns, a former night manager at Tesco, had breached a position of trust and responsibility with the company.
After his prison release, Kearns will be on licence for a further nine months.