Paddle found as search for missing kayaker goes on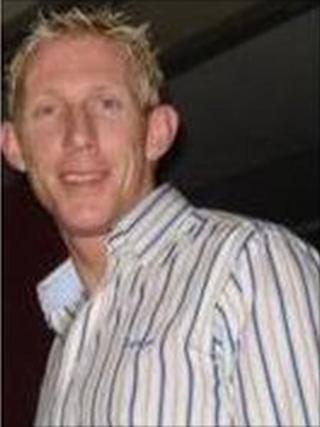 A paddle found floating in the Irish Sea could be a vital clue in the search for missing kayaker Mark McGowan.
It was picked up by a local fishing boat. The coastguard are taking it to Irish police in Carlingford.
The search for Mr McGowan, 37, thought to have gone missing on Carlingford Lough, finished on Wednesday evening.
Kilkeel lifeboat, County Down coastguard, Greenore life boat and a Dublin rescue helicopter took part. It is due to resume on Thursday.
Mr McGowan, who is from Carlingford in County Louth, was last seen on Monday evening.
The Irish coastguard are taking his disappearance "very seriously".
Poor weather conditions have hampered the search operation which is being coordinated by the Dublin and Belfast coastguard.
Roy Teggarty, station master of Kilkeel Lifeboat, said they would search Carlingford Lough, along the south side.
"Our boat works well in shallow water and the tide is going out at the moment..... we have been asked to go out as part of this coordinated search.
"We can get into places that the bigger boats cannot get into. We are able to go in around the islands and beaches."
Police have appealed to anyone who saw Mark or a blue kayak in the area to come forward.
He is described as being 5ft 7in (1.70m) tall, of medium build with a tanned complexion. He has short, bleached blonde hair and was last seen wearing a red jacket, blue jeans and white trainers.