Concern expressed over Northern Ireland health review team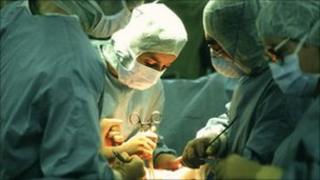 A second team has been appointed to work on the ongoing review of the Northern Ireland Health Service.
Two of the appointments are financial consultants.
The chair of the health committee has said she is concerned the latest members do not include frontline health workers.
This latest review is being billed as the definitive plan which will shape how health and social care will develop in NI over the next decade.
A team of five experts was appointed by the health minister in August, among them Professor Chris Ham from the King's Fund, a GP from England and local academic Deirdre Heenan.
But it has emerged that alongside the expert panel is a review team of eight, two of whom are financial consultants.
The review team was appointed by the chief executive of the Health and Social Care Board, John Compton.
The chair of the health committee, Sinn Fein's Michelle Gildernew said she is concerned about why the latest team was kept from the public and asked why it does not contain frontline health workers.
"I have serious reservations about the make-up of this group and the fact that we have issues that were identified to us by physiotherapists, by speech and language therapists, by nurses - we are not seeing any of those people on this team.
"Yet the people here are really going to be driving the agenda for the next decade," she said.
The expert team has been given 55 days to prepare the document and their expertise is costing the health service about £52,000.