NI mortgage debt up 64% says advice charity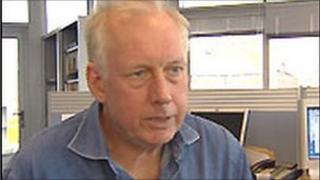 Mortgage debt in Northern Ireland shot up by 64% last year with people owing a combined total of more than £9m - Citizens Advice (CAB) has said.
The charity said mortgage debt in its client caseload was £475,000 just three years ago.
Now that figure has risen by a massive 1,801%.
Clients struggling with debt are increasingly middle class professionals such as solicitors, architects and financial workers.
CAB said the plunge in house prices meant that people forced to sell their homes at a loss, were left liable to the lender for the difference.
CAB is dealing with people who are in arrears and have begun proceedings with the bank.
It is also helping those who are financially stretched through losing their jobs or working on reduced hours.
With more public sector cuts in the pipeline, they are expecting a steady increase in the number of people through their doors.
Derek Alcorn, chief executive of CAB, said: "It is very clear from the figures in our database that if interest rates rise, many people will find themselves in trouble with mortgage repayments, and there is some evidence that lenders are already lengthening the term of loans."