Robert Black trial: jury sees spot where Jennifer Cardy abducted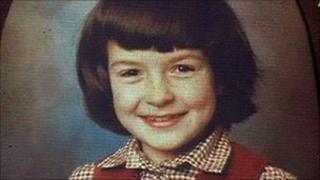 The jury in the Jennifer Cardy murder trial has visited two quiet stretches of country road and a busy A1 lay-by.
Convicted child killer Robert Black is on trial for abducting and killing nine-year-old Jennifer in August 1981.
At the request of the jury, the trial moved from Armagh courthouse to the Cardy home near Upper Ballinderry from where Jennifer set off that day.
They then travelled about a mile and a quarter along the quiet road to the spot where she was abducted.
They finally went to McKee's Dam near Hillsborough where the child's body was found floating in the water six days later.
The police had closed off each area for the duration of their visit and an officer was available at each location to answer any questions the jury had about the area and how it may have changed in the 30 years since Jennifer's death.
Black chose not to attend any of the locations.
His legal representatives however, were there, as well as the prosecution, the judge and the investigating police officers.
The jury's convoy paused briefly outside the Cardy family home near Ballinderry, but the jurors did not get out of the minibuses in which they were travelling.
They then travelled the short distance along the Crumllin Road, retracing the route taken by Jennifer that day, to the spot where she went missing.
Finally, the jury visited McKee's Dam.
Here, the police had coned off the adjacent lay-by for the duration of the jury's visit.
The jurors walked to the water's edge where the judge, Mr Justice Weatherup, explained exactly where her body was found.