Northern Ireland recession 'worse than thought'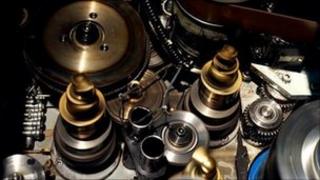 New government figures suggest that the recession in Northern Ireland has been more severe than originally thought.
The figures are contained in two surveys which look at output from industry and the services sector.
The revised figures show that industrial output fell by more than 22% between the last quarter of 2007 and the middle of 2009.
That is almost twice the rate of fall experienced by the United Kingdom as a whole.
However, since the middle of 2009 industrial production in Northern Ireland has risen by 4.6% which is a better rate of improvement than the UK at 2%.
The most striking figures in the survey concern the index which covers retail spending.
It shows a fall of almost 10% compared to to the same period last year. In comparison the output figure for the UK increased by 1% over the year.
The Ulster Bank economist Richard Ramsey has analysed the figures and said they show that the manufacturing sector of industry saw output fall by 25% during the recession.
He said the previous estimate for the fall was 18%.
Mr Ramsey said the revised figures also suggest the recovery in manufacturing has been weaker than originally thought.
Meanwhile the survey of the services sector for the second quarter of 2009 has shown the first quarter-on-quarter growth since the end of 2009 with a 0.6% rise.
However output remains 13.5% below its peak, which was in the third quarter of 2007. In comparison, the UK is just 2.2% below its peak.